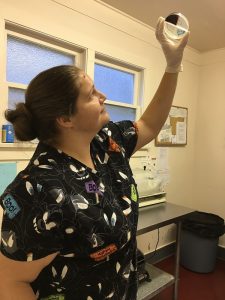 LVS is now equipped with a Milk Quality Lab at our clinic. We are able to perform milk cultures which test for all major mastitis pathogens. We offer bulk tank screening for Staph aureus, as well as the following tests at the individual cow level:
Major pathogen isolation
Coliform speciation
Staph aureus specific testing (clinical cases or pooled samples)
We are also able to refer individual or pooled samples for PCR testing to a secondary laboratory for Mycoplasma bovis testing, if suspected on farm.